Plane containing AFP Chief makes preventative shooting down
The Fokker F-27 plane containing Armed Forces of the Philippines (AFP) Chief of Staff, Gen. Delfin Bangit and Philippine Air Force (PAF) commanding general, Lt. Gen. Oscar Rabena Wednesday made a preventative landing in Davao City after the precautionary light at the aircraft's cockpit started blinking.
PAF 3rd Air Division commander, Maj. Gen. Lino Horacio Lapinid, ordered aviates of the two-engine Fokker had to shut down the aircraft's left engine after the engine's light at the cockpit switched on as the plane was nearing the Davao Airport.
Aside from Bangit and Rabena, as well aboard the plane was AFP spokesman, Lt. Col. Arnulfo Burgos, Jr. Bangit and company followed by Cotabato City and were on their way to Davao City to attend the Bishops-Ulama Conference-AFP-PNP Forum.
The aircraft allowed for Cotabato past 2:00 p.m. and around 3:00 p.m., the lights switched on as the plane was about 10 miles away from the Davao Airport, allotting to Lapinid.
Lt. Col. Gerry Zamudio, PAF spokesman, on the other hand, said: "The aviate of our F-27 performed preventative measurings. These are for of strange meter reading on the engine panel, which they found 40 minutes after burlesque. As part of precautionary measures, the pilot had to make a precautionary landing to check what was causing it."
Agreeing to Lapinid, the archetypes had to close down one of the plane's engine to forbid additional equipment casualty. He added together one of the add-ons of the plane's left engine appeared to have suffered loose thread.
"Palanding na rin sila kaya nag-decide na rin yun pilot (to switch off one of the engines) kasi they made a normal approach," said Lapinid.
He added the plane slowed down a little as a result of the incident. "Nadagdagan ng 10 minutes, instead na dumating sila within 45 minutes naging 50 minutes," he said.
NPA rebels reduced in number, says air force commander
The number of NPA rebels have maximally reduced equated to the previous number which was calculated at 25,000.
Thus said Maj. Gen. Lino Horacio E. Lapinid, air force's third Air Division Commander, during a press conference held at the Tactical Operations Group (TOG)-10.
Lapinid said, "Based on our intelligence reports, we have less than 4,500 NPA rebels nationwide [today]."
It can be remembered, that it has been President Gloria Macapagal-Arroyo's directive to end the insurgency problem in the country by 2010, Lapinid cited wherein it is among the current administration's thrust to beat the odds particularly, to terminate hostilities with the NPA and the MILF.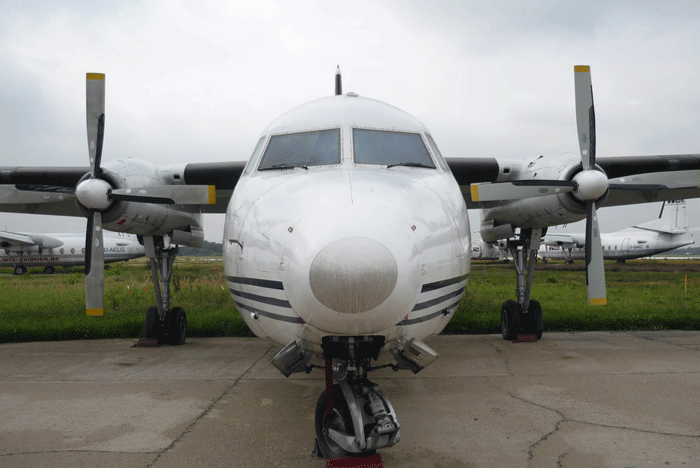 As far as modernization of aircraft is concerned, Maj. Gen. Lapinid discoursed a few continuous tense attempts to efficaciously annihilate New People's Army rebels countrywide.
"…as of now, we are building up our flying training capabilities," he stated. He also stressed that 18 SF-260 military trainer aircrafts will be delivered by June 2010.
Regarding PAF's assets, Commander Lapinid said, "We still have two (2) Nomad aircrafts which are permanently stationed in Palawan."
He further said that the PAF has 15 F-14s which were donated by Korea that are being utilized at present.
"We also have several Fokker F-27 airliners," he said.
He also indicated that recently they had an exercise on search and rescue with the Malaysian Navy.
However, he admitted that the PAF lacks gadgets when it comes to detection of disaster. But, he elucidated that the Philippine Air Force is always the first to come and respond when calamity strikes.
The 3rd Air Division of the Philippine Air Force is the in-charge for the whole Mindanao. It has five (5) tactical operation groups complemented by elements of tactical operations. (XU DevCom / PIA) [top]