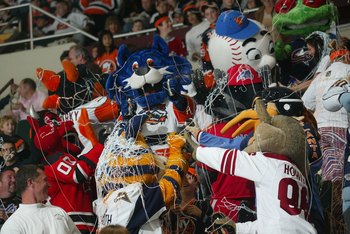 Mascots entertain thousands of fans daily, but there is nothing like an all out battle between two masked warriors.
Intense game situations lead to mascots taking out their frustrations on one another.
From time to time you will see some staged fights or playful pushes and shoves between mascots, but the following five videos show mascots duking it out in real fights, desperately trying to rip each others head off...literally.
1.
Oregon Ducks Mascot Vs. University of Houston Cougar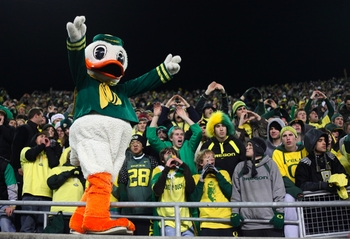 It seems like a heated argument between the Houston Cougar and the Oregon Duck goes wrong, when the representative for Oregon decides that words will not settle this discussion.
Once the Duck begins throwing punches and kicks, the Cougar stands no chance.
WINNER: Oregon Duck
SEE VIDEO
2. Chief Brave Spirit Vs. Vic The Demon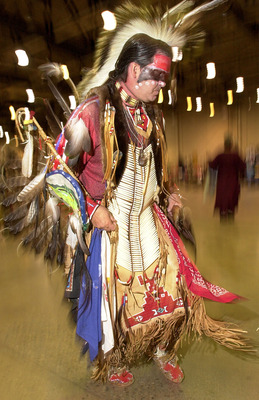 A fight between Chief Brave Spirit of Northeast Louisiana University and Vic The Demon from Northwestern State University, in the middle of the football game.
Vic the Demon begins to taunt Chief Brave Spirit, which prompts the Chief to throw a head shifting punch. The video shows the entire fight with commentary from both mascots.
SEE VIDEO
3.
Jawz The Jaguar Vs. Eli The Eagle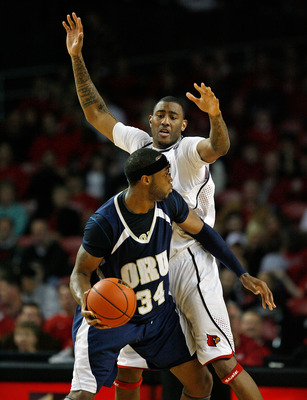 IUPUI Mascot Vs. Oral Roberts Mascot
Videos include two different views of fights, with commentary by Bob Knight and crew.
SEE VIDEO
4. TOBE CONTINUED
http://bit.ly/kB1An8