Puerto Earthquake 2010 – 5.7 Magnitude Earthquake Hits Puerto Rico Today
SAN JUAN, Puerto Rico .
Puerto Rico Earthquake 2010
:
Puerto Rico was struck by a 5.7-magnitude earthquake early morning today, according to the United States Geological Survey.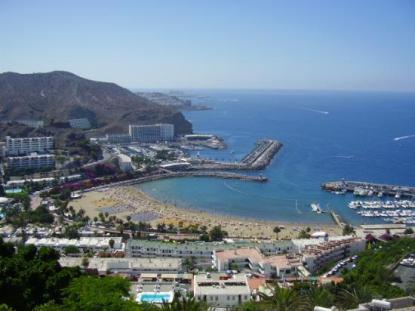 Reports say that the USGS has detected the city of Moca as the epicenter of the earthquake.

Some areas of the city reportedly lost power, but it was restored within a shot span of time.

There are no immediate reports of damage or injuries

According to CNN: "Araceli Vega, a nurse in the hospital, told CNN that she was treating a patient when she felt the building rattle, followed by a short moment of fear and confusion."

The South American continent has been rattled by a few earthquakes in 2010 with the major devastating earthquake which struck Chile earlier this year and a Peru earthquake which took place just a few weeks ago.
Earthquake reported Puerto Rico
An earthquake with a preliminary magnitude of 5.7 struck the Caribbean island of Puerto Rico early Sunday, the U.S. Geological Survey said.


The quake hit at 1:16 a.m. four miles from the small community of Espino on the western side of the island and 63 miles (101 kilometers) from the capital, San Juan. It was recorded at a depth of 68 miles.


There were no immediate reports of injuries or damage. The West Coast and Alaska Tsunami Warning Center said it did not expect a tsunami, but local tsunamis triggered by underwater landslides were possible in coastal areas close to the epicenter.

Magnitude 5.8
Date-Time Sunday, May 16, 2010 at 05:16:10 UTC
Sunday, May 16, 2010 at 01:16:10 AM at epicenter
Time of Earthquake in other Time Zones
Location 18.400°N, 67.070°W
Depth 113 km (70.2 miles)
Region PUERTO RICO
Distances 5 km (3 miles) E (82°) from Moca, PR
5 km (3 miles) S (184°) from Aceitunas, PR
7 km (4 miles) NW (323°) from Hato Arriba, PR
64 km (40 miles) NW (312°) from Ponce, PR
99 km (62 miles) W (265°) from SAN JUAN, Puerto Rico
Location Uncertainty horizontal +/- 1.7 km (1.1 miles); depth +/- 1 km (0.6 miles)
Parameters NST= 31, Nph= 31, Dmin=8.6 km, Rmss=0.27 sec, Gp=104°,
M-type=regional moment magnitude (Mw), Version=5
Source Puerto Rico Seismic Network, University of Puerto Rico
Event ID pr10136002

This event has been reviewed by a seismologist.