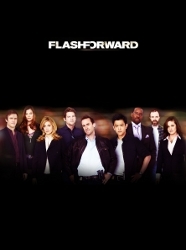 FlashForward Season 2 Series begins/Cancelled?: FlashForward begins as the world's population blacks out for 137 seconds and they "flash forward" to see visions of their lives six months in the future. The series' ensemble cast includes Joseph Fiennes, John Cho, Jack Davenport, Zachary Knighton, Peyton List, Dominic Monaghan, Brian F. O'Byrne, Courtney B. Vance, Sonya Walger, and Christine Woods.

The series debuted on September 24th on ABC. The premiere attracted a 4.0 rating in the 18-49 demographic and 12.47 million viewers. The following week, the number dropped to a very respectable 3.7 and 10.73 million.

Seeing that the show was cancelled and sadly for the fans there will not be a FlashForward Season 2,last night's installment was originally set up to be a season finale not a series' finale which could explain why the science fiction got more or less a poor ending.

Here is a recap of the installment:
It's D-Day – April 29, 2010 – and everyone got to see their flashforward visions come true despite the fact that Mark uncovered the date of the next blackout.
See Also :