App Watch: Museum Looks at 9/11 Through Photos, Stories
When we at Digits saw the Explore 9/11 app in the iPhone App Store, we were initially taken aback. There's a tendency to associate apps with fun, such that apps and 9/11 seem as though they should be diametrically opposed.
Local Projects
Although it's anything but fun, Explore 9/11 is a fascinating look at how technology is changing the way historians find and share information. The app is offered by the National September 11 Memorial and Museum — and even before the museum is complete, it provides a look at history through the eyes of people touched by the event.
Read Also :
"We understand it takes thousands of people to make history, and we are building a museum that acknowledges that," said Jake Barton, founder of the media design firm Local Projects, which made the iPhone app and is a lead exhibition designer for the museum. "This is one thing that digital technology does exceptionally well, and it's literally something you could not have approached 20 years ago, 50 years ago."
The app, which is free, was released Aug. 26 and has been downloaded 100,000 times, Barton said.
Explore 9/11 includes a walking tour that takes people to seven locations around the World Trade Center site; each stop is accompanied by images, text and audio of interviews with eyewitnesses. There is also an interactive timeline of important 9/11 events.
But perhaps most interesting is the section that allows users to search for photos submitted to the museum's Make History website. Users can see images that have been tagged with certain keywords or associated with various locations, from Downtown Manhattan to sites around the world that held memorials. The photos include those from tourists who visited the Trade Center years before the collapse, as well as those from anniversaries years after the Sept. 11 attacks.
On the newest version of the iPhone, users can even see photos in an "augmented reality" mode, in which images are overlaid on the camera view.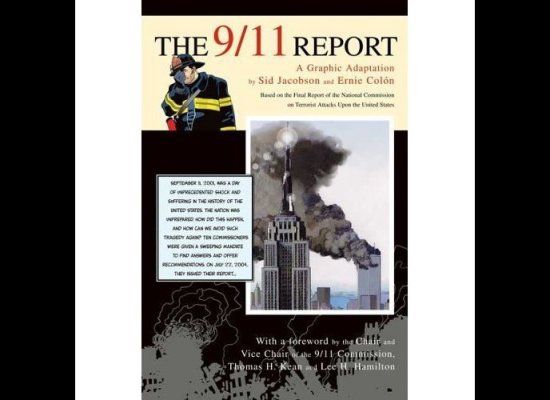 Barton said the museum encourages people to upload images and stories to the website of anything that has to do with the World Trade Center or Sept. 11 and its aftermath. "We're looking for any and all materials," he said. The images go into a database that is then accessible on the website and via the app.
Not everyone will be comfortable viewing the images on the site or in the app, but Barton said it's important for the museum to solicit all it can in its efforts to record history. The site alerts users when they might be viewing content that has not yet been reviewed by the museum, and it encourages people to flag inappropriate stories and images. "It's sensitive," he said, "but we also want to have a message that the museum is an open space."