Charlie Sheen Hospitalized: Spent Night Partying With Porn Star Kacey Jordan
Charlie Sheen, who was hospitalized on Thursday morning in Los Angeles, had allegedly been partying all night with five women in his home, TMZ reports.
Sheen was sent to Cedar-Sinai on a stretcher for abdominal pain.
It's just the latest in a slew of incidents for Sheen, whose current streak of trouble accelerated in October, when he trashed a hotel room in New York City while a porn actress cowered in the closet. Police were called, and he was found nude and taken to the hospital.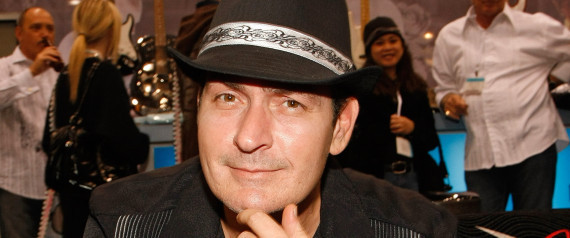 TMZ reported that Sheen had been partying with a porn star named Kacey Jordan.
Earlier in January, Sheen blew $26,000 on prostitutes in a cocaine-filled weekend in Las Vegas.
'Two and a Half Men' co-star Jon Cryer told Conan O'Brien on Wednesday that he often has to tune into TMZ to find out what Sheen was up to at that time.