Japan: radiation leak fears at nuclear power facilities after quake, tsunami, and strong aftershocks
radiation
Widespread concerns in Japan over a possible radiation leak at one of the country's largest nuclear facilities, after the devastating quake and tsunami. The government is warning Japanese citizens of risks, but says the situation is not yet critical.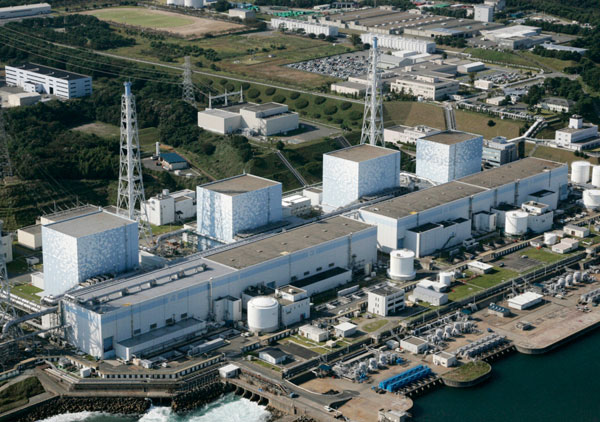 Speaking at the White House today, Secretary of State Hillary Clinton said U.S. Air Force planes are currently delivering "some really important coolant" to the Fukushima Daiichi plant, which is the focus of safety concerns. Thousands of residents near this facility are reported to have been evacuated as a precautionary measure.
The Union of Concerned Scientists has a helpful analysis of the evolving situation here, with much detail on what has failed, and what is working, and what's being done to maintain safety. "Concern about a serious accident is high enough that while TEPCO is trying to restore cooling the government has evacuated a 3-km (2-mile) radius area around the reactor."